"Support from the Walters Family Foundation helps us further our mission to fuel the growth of Michigan's small manufacturers and hardware entrepreneurs."

Riley Lenhard, Program Director, Centrepolis Accelerator
Southfield, MI (May, 2023) - Michigan's manufacturing landscape is brimming with incredible ideas. Whether it's the creation of eyeglasses made from discarded water bottles or the development of AI-based ergonomic monitoring, these diverse and creative ideas offer an exciting glimpse into the future. However, there is a funding gap for entrepreneurs and small businesses that are developing these new products, some of which have the potential to significantly advance innovation, sustainability, and design in Michigan.
Centrepolis Design for Michigan Manufacturing (DFMM) bridges the gap between great ideas and the ability to successfully bring them to life. It works with both startups and established small businesses in Michigan to ensure their products and technologies are developed to be durable, reliable and at the right price points to guarantee sustainable business.
One example of Centrepolis' support is pairing Michigan companies with Manufacturing Experts in Residence (MEIRs). MEIRS are professionals with over 20 years of experience in various disciplines including design, engineering, materials, prototyping, testing, machine design and production processes. They provide critical expertise to companies to help them overcome hurdles that might otherwise halt their progress.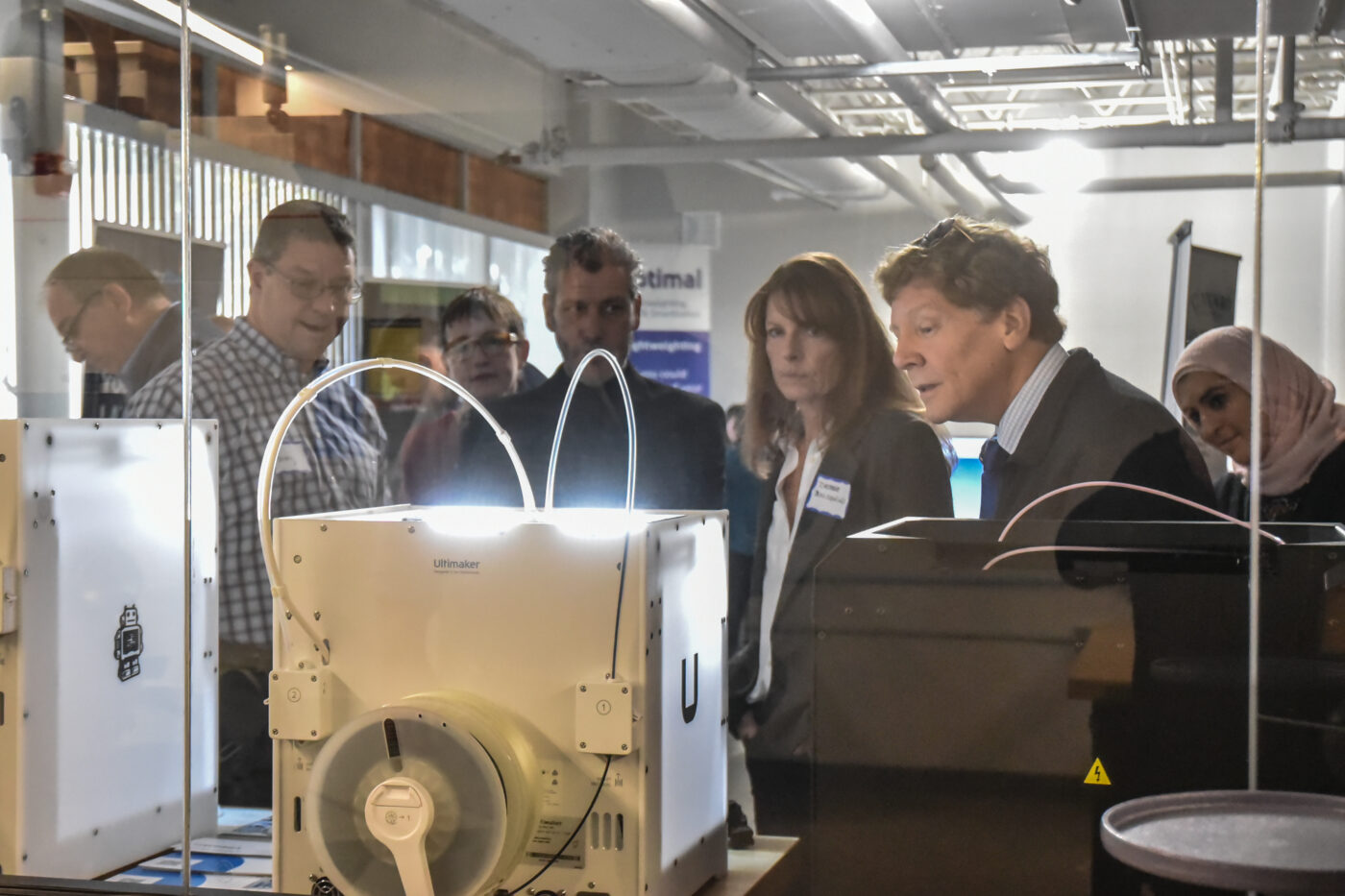 "Many startups are unaware of the blind spots they'll encounter as they develop a product. You don't know what you don't know, right?" says Riley Lenhard, Program Director of Centrepolis. "MEIRs have been in their shoes. They've started companies, they've designed products and developed intricate technologies. They understand what it takes to bring products to market. One of our experts has 30 years of experience in engineering at General Motors, another was the Chief Technology Officer at one of the largest battery manufacturers in the world. MEIRs are invaluable resources for businesses that are at the beginning of their journey."
Centrepolis' mission is aligned with the Walters Family Foundation's (WFF) commitment to furthering local entrepreneurship. WFF provided funding to support five Michigan Experts in Residence to act as an extension of a manufacturer's team to aid where needed in design, engineering, or manufacturability of a product. Funding enabled the development of diverse projects ranging from electric drivetrains for pontoon boats to mineralizers that neutralize PFAs in our water systems.
"Many of these startups wouldn't have otherwise been able to afford this high-level consultation and expertise," says Lenhard. "Funding from the Walters Family Foundation fills that gap and enables critical partnerships to happen."
Centrepolis also tries to ensure that innovative manufacturing stays in Michigan. Centrepolis expects to assist 100 clients that will result in the creation of 30+ new companies, 200 jobs, $32.5 million in new capital and $12 million in contracts to Michigan suppliers over the next three years. The organization is also investing in ambitious cleantech, climatech, and circular economy businesses, supporting the adoption of this innovative technology in Michigan.
"We have such great local talent in Michigan," says Riley. "We're trying to utilize that expertise to catapult new products and technology in our state. We're starting to see a surge, a commitment to bringing more domestic manufacturing back to Michigan."