"Art connects us to our humanity and helps us process our thoughts in ways that few other things can. When our youth take part in art programs, they feel more connected to themselves, their peers and to the world."

Zack Bissell, Out-of-School Art Program Manager, Living Arts
Detroit, MI (September, 2020) After-school art programs matter — especially in Detroit, where only one of every two students receives arts or music education. In areas like Southwest Detroit, where students are vulnerable to high poverty and drop-out rates, there is both a greater need and a greater gap in opportunity. Research shows that a quality arts education has the potential to tremendously impact children who are vulnerable to these challenges.
Living Arts is helping to close the gap by delivering year-round youth development and arts instruction to 275 Southwest Detroit children and teens. Funding from the Walters Family Foundation and other donors will provide full and partial scholarships for an anticipated 90% of students — ensuring no child is turned away from opportunities for transformative personal and artistic growth.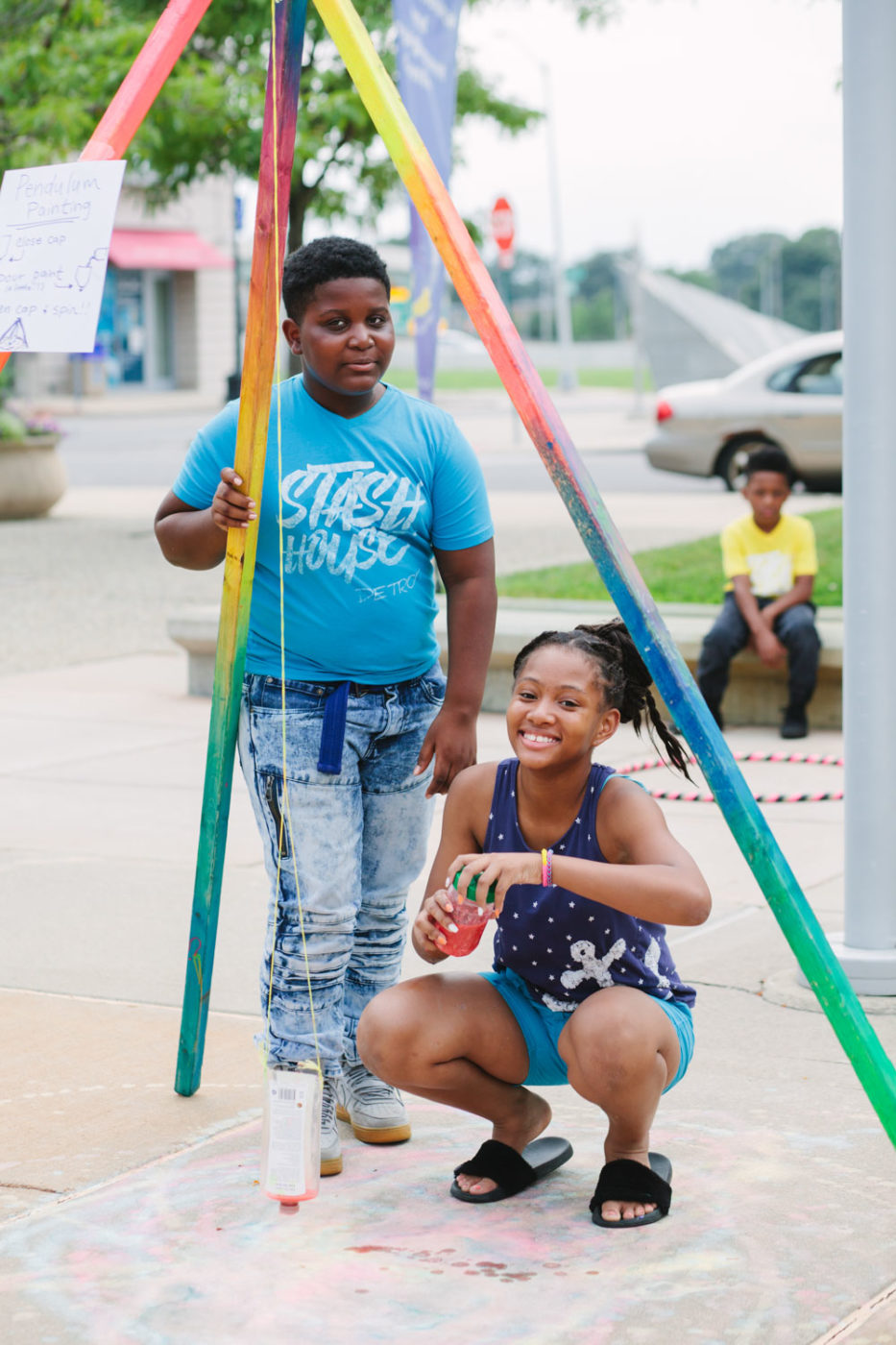 Living Arts' programs span more than 60 high-quality classes led by Teaching Artists including visual, performing and digital media arts, dance, animation, songwriting, beatmaking, and recording. Classes help students develop artistic and critical life skills such as problem solving, leadership and perseverance. These skills ultimately increase the students' likelihood of graduating from high school.
During COVID-19, Living Arts has been able to pivot its programming, incorporating online learning and amending its offerings to respond to the pandemic's unique challenges. "Our dance and art classes are focusing more heavily on social and emotional learning. We're offering more opportunity for journal reflection. We've also started a teen-led series of conversations, giving teens a safe space to discuss coping with mental health and social justice issues," says Bissell. "Right now, it's so important that our youth feel connected. Art helps everybody feel that, even if they don't know what's going to happen next."
The curriculum also exposes students to careers in the arts and offers opportunities to stay involved in the community. "Detroit has a rich art scene historically, but schools never really were let in on that because of the lack of focus on art in education," says Dennis. "We're changing that. We heard one student say she felt educationally privileged because of this program, which is exactly the point."