"It's really exciting when people transition out of the program and into high-growth career pathways. That's what we want to see. That's the dream."

Veronika Scott, CEO & Founder, Empowerment Plan
Detroit, MI (May 2023) -Veronika Scott had a brilliant idea. While working on a college project to design for those in need, she came up with a sketch of a coat that could double as a sleeping bag. To hone the design and understand those who could benefit from it, she spent countless hours at a nearby warming center. Her idea quickly gained interest in the community, and by the time her class ended, Veronika received multiple coat requests.
It wasn't, however, until a homeless woman angrily approached Veronika and told her she did not want a coat, she wanted a job, that Veronika realized there was more potential in her idea. After graduation, Veronika committed to hiring a few women from a local shelter to help manufacture the coat, and in 2012, Empowerment Plan was born.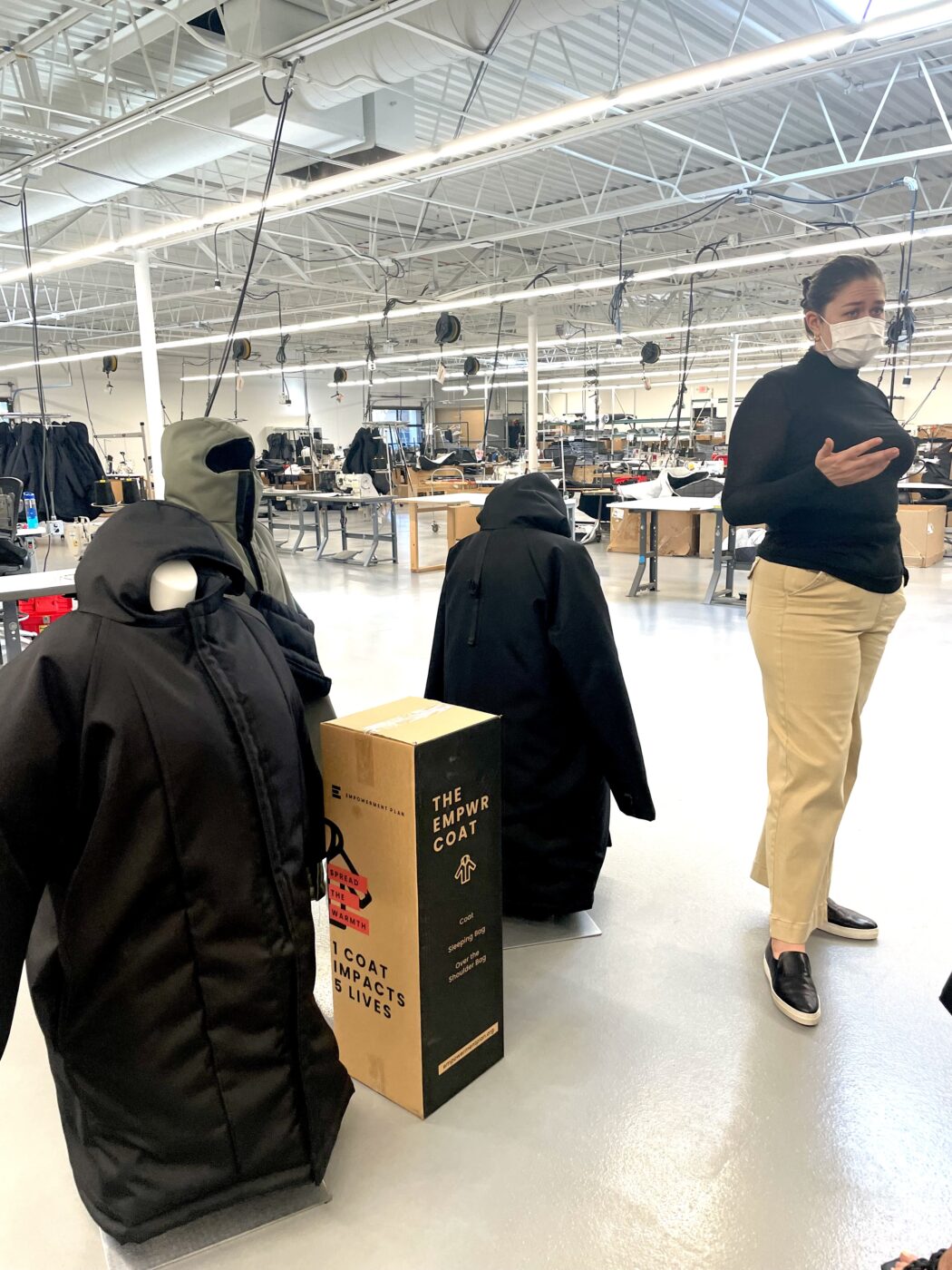 Empowerment Plan focuses on elevating individuals from homelessness through employment. To date, Empowerment Plan has employed over 100 homeless individuals who have produced and distributed more than 55,000 sleeping bag coats. These coats have been distributed to homeless people in all 50 U.S. states and 20 other countries around the globe.
Empowerment Plan is currently championing a new pilot program, Empower Fellowship, supported by a two-year Walters Family Foundation grant. Empower Fellowship tries to reduce barriers faced by low-income parents by providing full-time employment and supportive wraparound services. The goal is to help individuals achieve stability and independence for their whole family.
"Whether it's housing, transportation, childcare, or mental and physical wellbeing, all those things are important to stability, and we help with each one of them," says Scott. "We encourage participants to take advantage of all the services we have to offer to set themselves up for success."
In the first year of the grant, Empower Fellowship hired 27 individuals from local shelters and housing programs, more than doubling the expected cohort. The fellowship consists of several stages. Employees' first 90 days include orientation, basic sewing and manufacturing training, and intensive case management. In the next stage, participants integrate into the coat production floor. They also complete a housing stability assessment, participate in goal setting, and enroll in GED, driver's training and other certification programs. During the second year, employees focus more on career readiness activities including skill-based training, finishing their GED, and exploring job options that match their interests. When a program participant graduates, the support continues. Empowerment Plan provides job retention counseling, access to Case Management and supportive services for an additional 12 months.
Since the Empower Fellowship began, two graduates have already secured good-paying jobs: one as a construction worker and the other as a nurse. "We now have a new average graduate wage of over $21 an hour," says Scott. "One of our participants is making $28 an hour and when he was in high school, he was sleeping in one of our coats. It's an amazing success story."