"The greenway is a game changer. It fundamentally changes the neighborhood in a way that impacts thousands of lives every year."

-Mark Wallace, President & CEO, Detroit Riverfront Conservancy
Detroit, MI (November 2023)—On a November evening in 2022, the Detroit Riverfront Conservancy was preparing to host a community sneak peek of the evolving Southwest Greenway — a pathway that would eventually connect Southwest Detroit communities to the riverfront. Weather forecasts pointed to a blustery winter night with bursts of bitter cold. It was a worry if anyone would attend. Little did the Conservancy anticipate that on that evening, an astounding 400 people would show up to hear about the project's progress. Neighbors, community leaders, and visitors alike bundled together, eager to learn about the community connector that would change the face of the neighborhood. 

"It was an amazing moment to see the community respond to this space with so much love from the very beginning," says Wallace. Six months later, the greenway formally opened to the public, linking the Ralph C. Wilson, Jr. Centennial Park with the Michigan Central mobility innovation district, a key part of the 27.5 mile Joe Louis Greenway.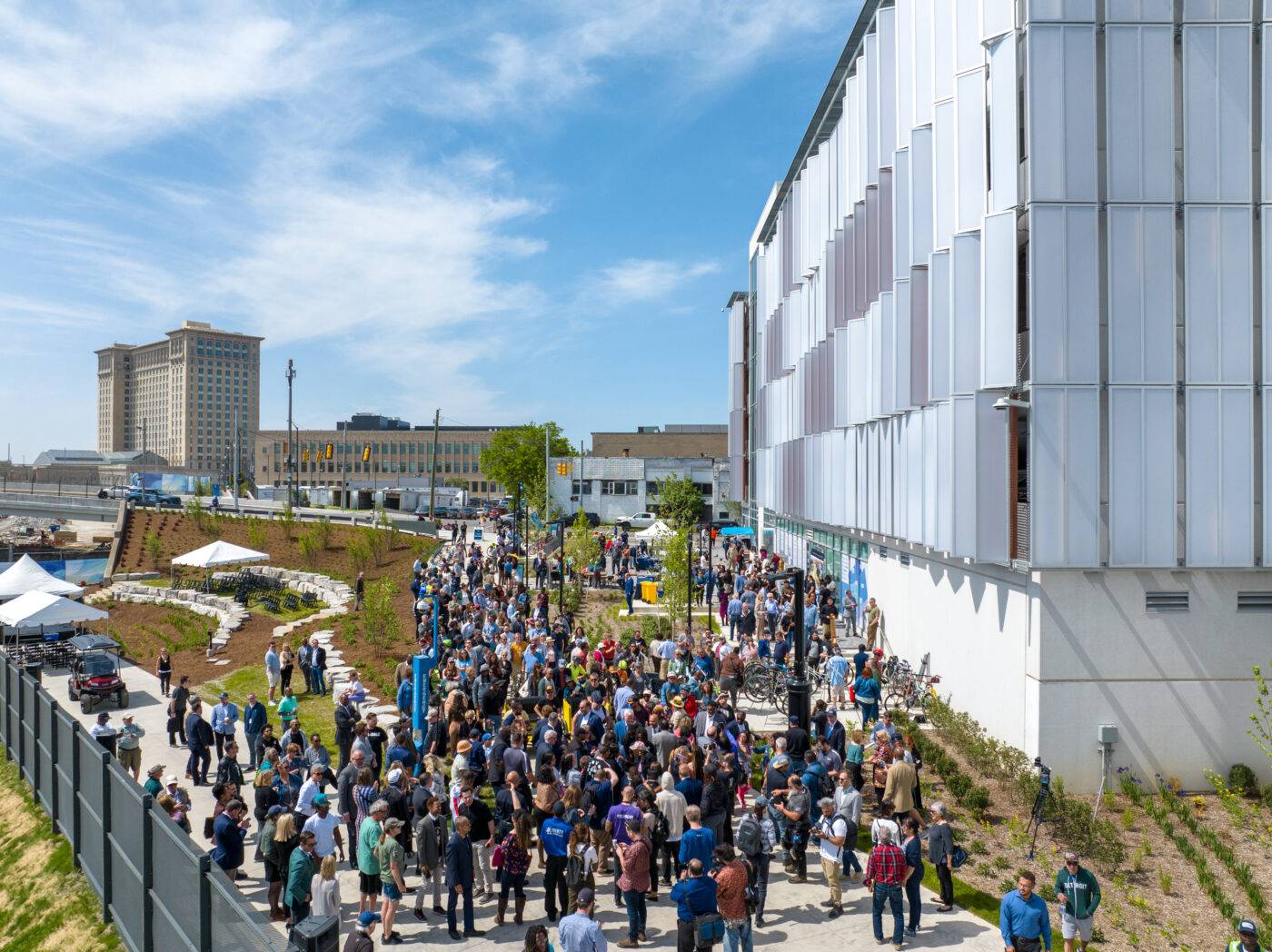 "People who would never think of walking have become walkers and people who rarely go outside, are starting to go outside," says Wallace. "If you can make it just a little easier to make healthy decisions, people will change their behavior."
Along the greenway, visitors can enjoy The Yard Graffiti Museum, an outdoor gallery dedicated to the preservation of graffiti and underground history. Through documentation, recognition and utilization of clear-coat on the pieces, the museum pays homage to the remarkable artists who honed their craft in the area.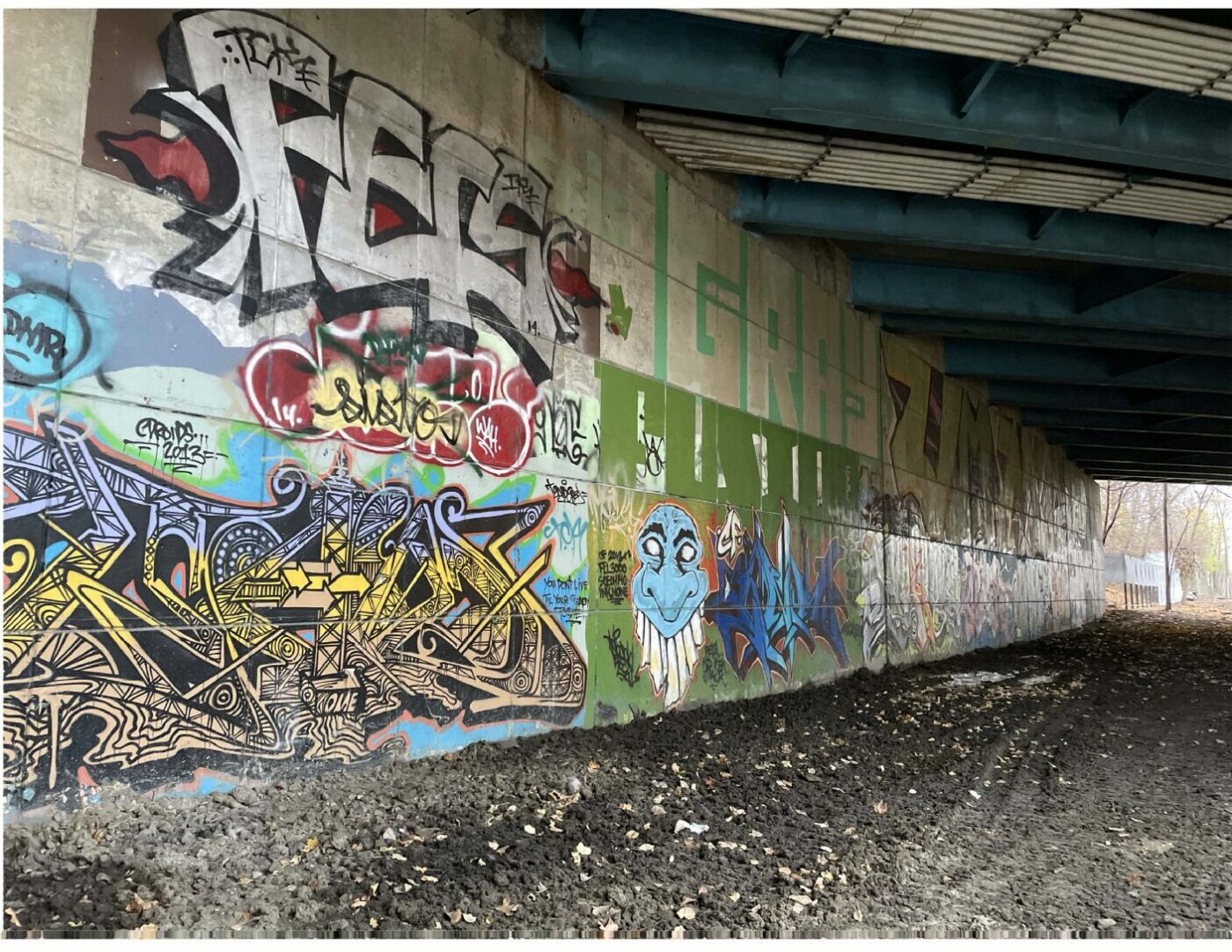 The pathway also provides critical environmental benefits, including stormwater management and intentional landscaping that enhances biodiversity and habitat. Prior to construction, stormwater management was non-existent and areas of saturated soils threatened the construction of the greenway.
Thanks to a grant from the Walters Family Foundation, the Conservancy was able to develop stormwater strategies that answered the challenge, including the installation of several bioswales and native plantings. "In total, we're able to manage about a hundred thousand gallons of stormwater, reducing the runoff rates, and treating a lot of stormwater right there on the site," says Stephan Bobalik, Senior Director of Development. "We've done it in a way that really adds something to the site. It looks beautiful." 
The stunning landscaping, unique outdoor graffiti art and recreational opportunities continue to draw people to this new space of connectivity, creativity and community. "You'll see people biking and running. You'll see senior citizens just going for a slow walk. You'll see parents with their kids," says Mark Wallace. "Every time we're out there, we see people using this space, and it's not just one kind of person. There's so much enthusiasm for this pathway from all walks of life, which is really encouraging."