"We're making the rivers that people love a better place, and more resilient to future events."

-Lisha Ramsdell, Associate Director, Huron Pines
Grayling, MI (June 2020)—From fishing and canoeing to kayaking, swimming and picnicking at the water's edge, the recreation on our Michigan rivers is priceless. Yet hundreds of our precious water resources are struggling to stay resilient. Sometimes that means that these rivers are backed up by dams or sediment, making them susceptible to flooding or difficult for fish to traverse. These types of issues can affect the health of our waters, fisheries and the outdoor fun we have with our families.
The mission of Huron Pines is to conserve and enhance Northern Michigan's natural resources to ensure healthy water, protected places and vibrant communities. Now with its third grant from the Walters Family Foundation, Huron Pines is working to reconnect coldwater streams through the replacement of 10 problematic road/stream crossings.
One such project involves restoring a crossing on the Pigeon River, a popular site for camping, fishing and water recreation. "On a warm summer's day, you'll see 20 to 30 people picnicking here, sitting with their feet in the water. Hikers come through, folks come to fish, horseback riders cross the river here. It's just a really popular spot," says Lisha Ramsdell, Associate Director of Huron Pines. "Last year, we had significant rainfall and this was one of the sites that flooded and washed out the roads. We estimate about 400 tons of sediment were washed into the river from one rain event."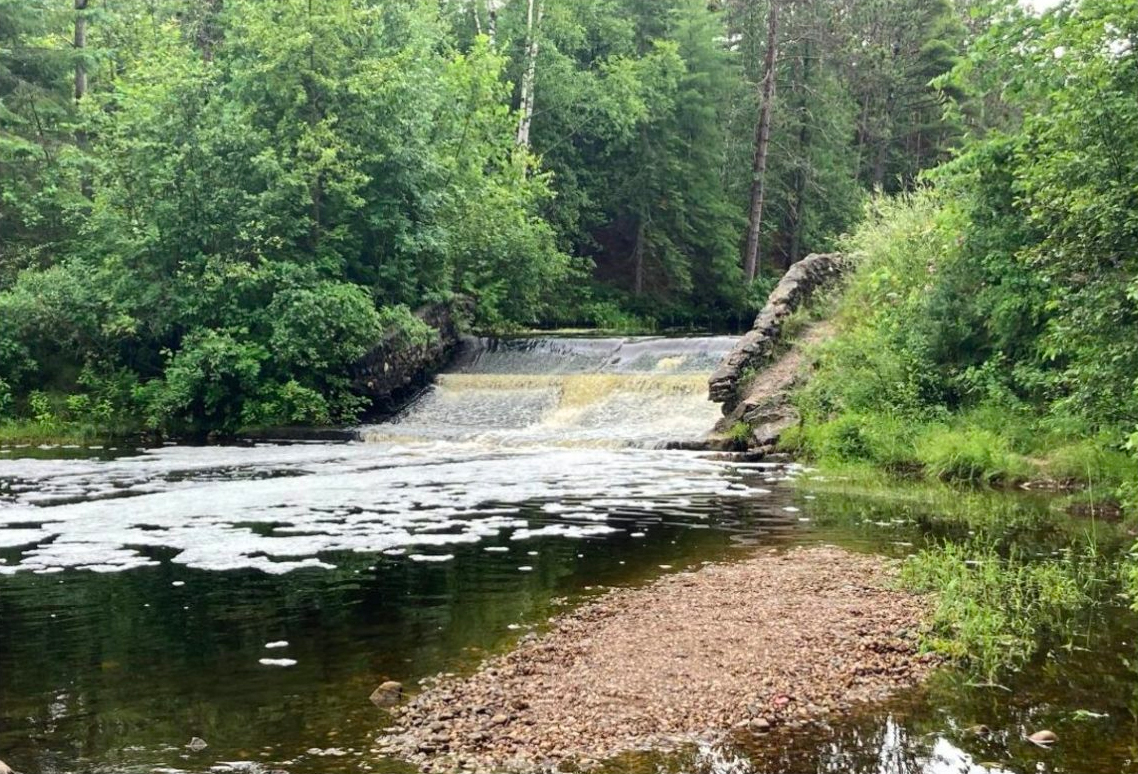 Huron Pines works to prevent these kinds of events from happening so communities can enjoy the river to its fullest extent. It does this by replacing undersized culverts and removing dams that prevent water from flowing properly.
River restoration and dam removal in these problematic areas are not only important for recreation, but for fish health. With our summers continuing to warm, young brook trout need more access to cold headwater streams to spawn. Increasing river connectivity helps ensure easier fish passage to colder areas.
Working with communities is a key part of the restoration process. Huron Pines is committed to talking with community members to learn what they value about a site. They provide communities educational information about why restoration work is so critical to the future of the river, and their enjoyment of it.
"We don't want to just do work for communities. We want to do work with our communities," says Ramsdell. "With Walters Family Foundation funding we can move resources to areas that are a high priority and that communities care about. That kind of flexibility is really worth its weight in gold."