Detroit, MI (August 27, 2018)—The Detroit Riverfront Conservancy broke ground Monday afternoon on Atwater Beach, the latest addition to the city's waterfront attractions. Featuring a sandy "beach," play areas for kids and food and drink offerings, Atwater Beach will sit along the east riverfront between Chene Park East and Stroh River Place. When opened next year, the park also will feature a floating café barge serving food and drinks.
"The community has been in love with the idea of Atwater Beach from the day we first introduced the concept," Mark Wallace, president and CEO of the Detroit Riverfront Conservancy, said. "People have been asking for this type of family-friendly destination for years."
Financial backers of the project include the John S. and James L. Knight Foundation and the William Davidson Foundation. The project also received a grant from Gannett/USA Today Network as part of its "Community Thrives" initiative. The Free Press is part of the USA Today Network.
The project was designed by Hannah Neumann Smith.Atwater Beach will become the latest element in Detroit's slowly evolving riverfront, which in recent years has been morphing from its industrial past to a recreational use.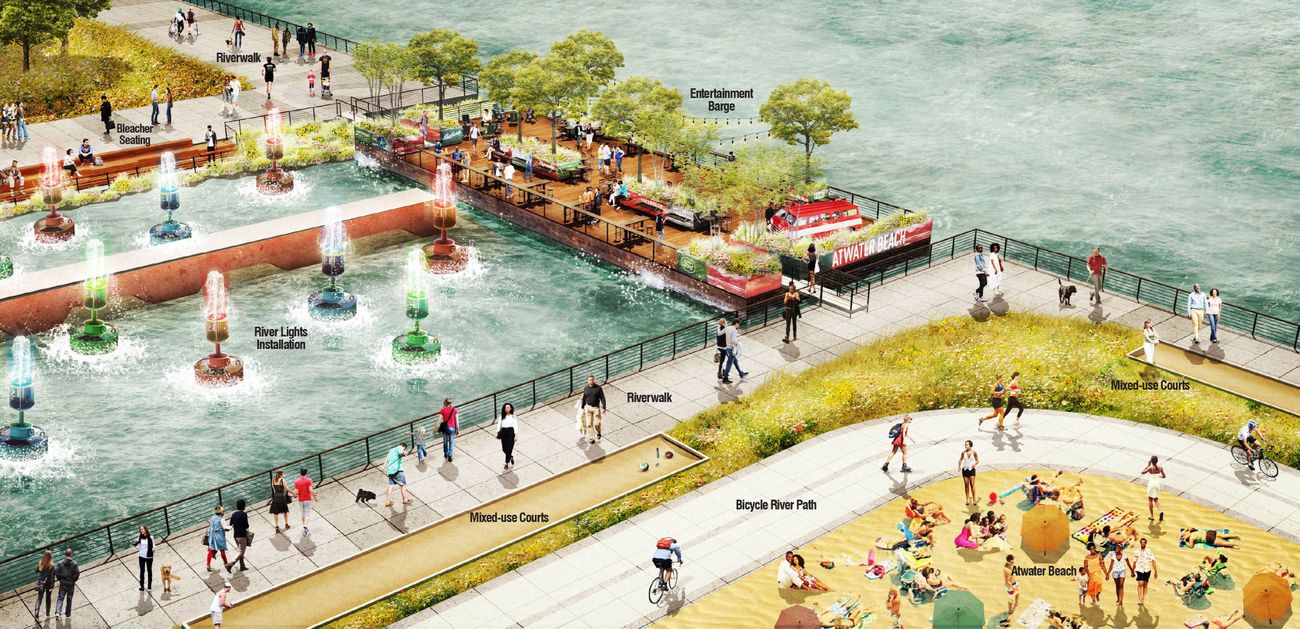 The 3.2-acre site of Atwater Beach was once occupied by a cement company and most recently was used by authorities to store marine buoys. Besides Atwater Beach, other projects in the works include the 22-acre west riverfront park that is currently being planned and an extension of the RiverWalk across the former industrial zone known as the Uniroyal site adjacent to the MacArthur Bridge to Belle Isle.
The city's full vision for the waterfront includes building out the RiverWalk from the Ambassador Bridge to Gabriel Richard Park just east of the MacArthur Bridge, as well as construction of multiple retail, residential and commercial developments in the nearby blocks.
Article Source: Detroit Free Press
https://www.freep.com/story/money/2018/08/27/atwater-beach-detroit-riverfront/1111090002/