"The women we're hiring are changing their lives for the better. It's inspiring. They're building new skills, growing their confidence, and becoming better parents for their kids."

Amy Peterson, Co-Founder
Detroit, MI (May 2023) - On any given night in Detroit, homelessness impacts 14,000+ people, many of whom are Black women and children. These families often face insurmountable barriers including lack of access to employment opportunities and adequate transportation, challenges in mental health and systemic racism that make it nearly impossible to feel physically or financially safe, much less self-sufficient.
An inspiring Detroit organization T.E.A. (Teach. Empower. Achieve) is working to change the dynamic and help women overcome these hurdles. T.E.A. focuses on women who are facing unemployment, housing insecurity and domestic violence. It provides essential wrap-around services and development opportunities that empower women to support themselves and their families.
T.E.A. programming touches on four areas:
Personal development, including stability and self-esteem skill building, one-on-one professional coaching and weekly goal-setting.
• Job development and placement services that enhance employability with digital literacy courses, workplace training and certification.
Financial literacy and counseling in budgeting, debt management, bill paying, tax basics and landlord-tenant relationships.
Wealth building and entrepreneurship including space for start-up operations and micro-grant opportunities.
These are services that can truly change the trajectory of a life. "T.E.A. offered me the chance to catch my breath and find my way forward," says Azzie Caldwell, a T.E.A. participant who found stable employment as a production manager at Rebel Nell and went on to author a book, The Chronicles of Aliceville.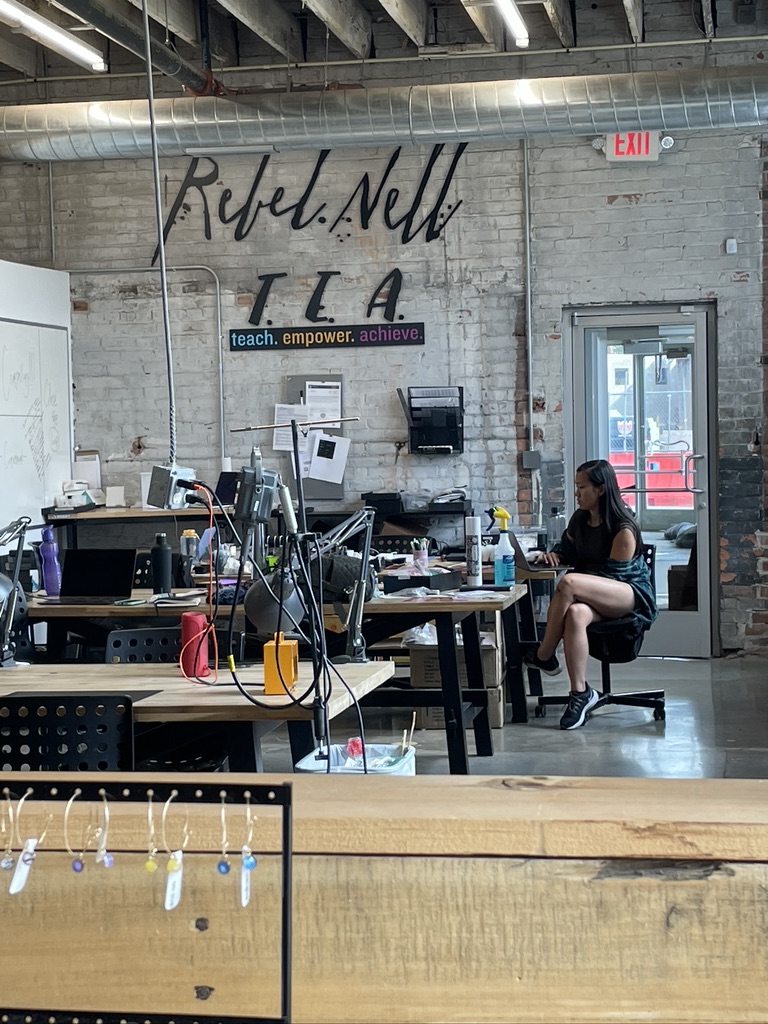 "A lot of our participants are interested in expanding their horizons in ways they never thought possible," says Amy Peterson. "We just had one woman who developed a new photography business. We helped her take classes and invest in a camera. Now it's an amazing side hustle. Another woman got licensed as a notary. We helped her with the certification and the cost she needed to get set up and now she's off and running."
With help from a Walters Family Foundation grant, T.E.A. was able to increase its reach even further since the pandemic. The funding enabled T.E.A. to hire  its first-ever, full-time executive director, as well as a program director. With these new resources, T.E.A is now able to provide wraparound support to up to 30 participants and 15 alumni – doubling its impact.
For the women of T.E.A., the future looks bright. To date, the organization has helped 100 percent of its participants transition out of shelter living. It has graduated 28 women into secure employment and each of those participants now earns $2,450 more per month on average.
"We are inspired daily by the women of T.E.A.," says Peterson. "Their talent, resilience, optimism, and vision for their own lives is remarkable. We can't wait to see where their lives will take them."